Generalist Telephone Advisers
Care first, quality employee assistance providers, are offering an opportunity for professional, Citizens' Advice qualified Advisers to make a positive impact on a wide range of employees. Care first customers span all sectors and workplace cultures. We need people who are attentive, pragmatic and ready for a further stage of career development.
Here's an opportunity to make a real difference!
Generalist Telephone Advisers
Part-time: 18-30 hours
Minimum 18
Salary: £22,420 pa pro rata plus company benefits
Depending on experience and qualifications
Location: Gloucester
Close to M5, with easy access
Care first needs professional Advisers who:
Have Citizens' Advice Training and post qualifying experience
Have a commitment to excellent customer service
Can work effectively in a busy office environment
In return we offer:
A permanent position with a regular working pattern
An opportunity to work in our professional Counselling and Information Centre with tremendous learning opportunities
Good team support from fellow professionals
A role that is varied and calls for good advice skills and valuable life experience
A place in a team thoroughly committed to the highest professional standards
The chance to become an expert in the field of employee assistance
A range of employee benefits, including pension, private healthcare scheme and a generous holiday allocation
Care first is part of the Priory and Partnerships in Care and is a leading provider of workplace counselling, information and advice services to a range of public and private sector organisations.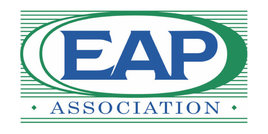 EAPA UK
Care first is a proud member of EAPA UK, the world's largest, oldest, and most respected membership organisation for employee assistance professionals.