Our management team is truly committed to providing each and every organisation with the very best service, tailored closely to their specific needs. We work in active partnership with organisations to support them in managing their people issues.
Through our experience across the world with client organisations varying in size from 25 to 220,000 employees, and across a multitude of industry sectors, we have developed tools and approaches that will benefit your business.
Whatever business you are in, the wellbeing and commitment of your workforce will affect the performance of your organisation. Our services can provide personal support for each and every member of your workforce, whenever they need it, 24 hours a day, 365 days a year.
Your employees can directly access the expertise of our counselling and information professionals. All are fully trained and permanently employed by Care first to ensure provision of a consistent, high quality service.
We are committed to a policy of inclusivity, and can provide our service in over 150 languages. Our literature is also available in Braille for visually impaired readers.
Counselling approach and policy
All Care first counsellors receive initial and ongoing training to ensure a consistent, high quality service is delivered. The Care first cognitive behavioural counselling approach is flexible and able to address the full range of issues, from the pragmatic through to extreme emotional distress.
We have over 700 Associate Counsellors in our network. For each organisation we provide a select group of Associate Counsellors who are thoroughly briefed on the customer organisation and are therefore able to develop a strong, professional relationship with them. This provides continuity and a greater depth of understanding of each organisation's particular business culture. This approach has proved itself highly effective.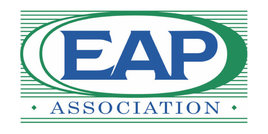 EAPA UK
Care first is a proud member of EAPA UK, the world's largest, oldest, and most respected membership organisation for employee assistance professionals.