Care first - Leading The Market
Care first is a market leading provider of Employee Assistance Programmes with a proven track record of improving workplace performance, attendance and wellbeing.
Our comprehensive solutions incorporate a broad spectrum of services ensuring the best uptakes and easy access for every employee.
Our core services include:
Providing employees with access to the tools to effectively manage their work/life balance will have a positive effect on your bottom line!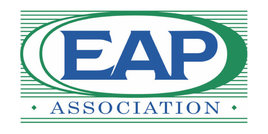 EAPA UK
Care first is a proud member of EAPA UK, the world's largest, oldest, and most respected membership organisation for employee assistance professionals.