Care first - Leading The Market
Care first is a market leading provider of Employee Assistance Programmes with a proven track record of improving workplace performance, attendance and wellbeing.
Our comprehensive solutions incorporate a broad spectrum of services ensuring the best uptakes and easy access for every employee.
Our core services include: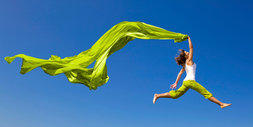 An interactive Health & Wellbeing programme which can be dual-branded and is available to all of your employees and their families. Includes access to tailored weight management programmes, personalised fitness plans and wellbeing advice. Read more.
Comprehensive advice, information and articles covering personal and work related issues. All content is updated frequently by our panel of Counsellors, Information Specialists, Nutritionists, Health and Fitness Experts.
Every call is answered immediately by a Care first directly employed, BACP accredited counsellor who can immediately begin providing support for personal or work related issues. The service is confidential, providing impartial advice and support.
Real-time 1:1 secure access to support via our online messenger style service. Confidentiality, security and anonymity help remove the barriers to accessing our service. The online service connects individuals with one of our BACP accredited counsellors.
Telephone and online access to a team of dedicated, professionally qualified Information Specialists who can provide practical information and advice on all common topics including – Consumer, Legal, Finance, Housing, Benefits, Family and much more besides.
Our dedicated debt management team includes both practical and emotional support for debt and finance related issues, ranging from basic budgeting advice, to out of control spending and all debt related issues. The team offer pragmatic, educational support, looking at both the emotional and practical support requirements.
Care first provides support to managers dealing with difficult people issues. Our 24/7 telephone support line ensures managers can access support when needed.
Our UK wide network of BACP accredited Associate Counsellors ensures easy local access to counselling. Following an assessment by our Telephone Counsellors, referrals are made within 24Hrs.
Flexible customised reporting outlining usage, problem types, clinical analysis, themes/trends and much more besides. Reports are customised for each organisation. All statistics are anonymous ensuring confidentiality for employees using the service.
Dedicated and continuous support to launch, implement and monitor your EAP service. Your Service Manager will ensure the best quality of service at all times and work in partnership to integrate the service so that it compliments existing support mechanisms.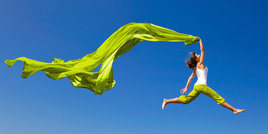 Wellbeing
Providing employees with access to the tools to effectively manage their work/life balance will have a positive effect on your bottom line!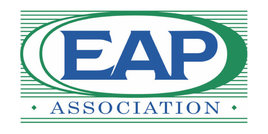 EAPA UK
Care first is a proud member of EAPA UK, the world's largest, oldest, and most respected membership organisation for employee assistance professionals.