Mediation and Managing Conflict
As most businesses know, formal grievance procedures can be extremely time-consuming and costly.
Preventing and resolving conflict early using professional mediation can be highly effective in stopping workplace problems from escalating. Mediation can save valuable time and money, maintain morale in the wider workforce, and allow people to concentrate on their core roles.
Our highly trained, expert mediators give people the opportunity to communicate privately and constructively with each other, in a safe and secure environment, to reach solutions acceptable to everyone involved.
With over a decade of experience in managing conflict within organisations, Care first fully understands the wider, sensitive issues that are key to successful mediation. We will work proactively with your managers and teams to achieve commitment to positive outcomes which serve the interests of the organisation and the individuals concerned.
Our personal support services, such as counselling and coaching for performance, are designed to back up the mediation processes to help people manage the stresses of conflict at work. As part of an Employee Assistance Programme (EAP), different services can be selected to create a bespoke package tailored to your business needs.
Next Step
All of our solutions are bespoke and designed to meet the needs of each individual organisation.
We work with organisations ranging from 30 employees to over 200,000 employees.
Contact Care first for further information or request a quote online.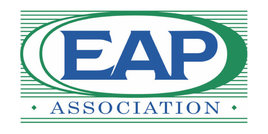 EAPA UK
Care first is a proud member of EAPA UK, the world's largest, oldest, and most respected membership organisation for employee assistance professionals.