Care first has extensive experience providing 24/7 whistleblowing services to organisations large and small across most industries.
We have specific experience providing solutions within safety critical environments.
Our confidential whistleblowing services include access to a dedicated freephone number. Every call will be answered within 15 seconds.
Each service is unique, but there are some common considerations when designing the service; Capturing data, reporting procedures and real-time updates.
Our service professionals will work with you to design a bespoke solution which meets all of the organisation's needs.
Next Step
All of our solutions are bespoke and designed to meet the needs of each individual organisation.
We work with organisations ranging from 30 employees to over 200,000 employees.
Contact Care first for further information or request a quote online.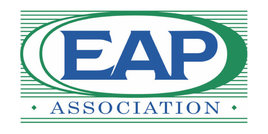 EAPA UK
Care first is a proud member of EAPA UK, the world's largest, oldest, and most respected membership organisation for employee assistance professionals.