Care first's professional management support service provides managers with consultancy that enables them to deal effectively with a wide range of people problems. We cover areas that your managers are likely to encounter within their teams, including:
bullying & harassment
grievance
sickness absence
disciplinary procedures
performance issues
inter-personal difficulties
disruptive behaviour in the workplace
long-term sickness and the return to work
addictions
bereavement
culture and diversity issues
Care first understands the range of highly sensitive issues that can arise within an organisation and its workforce. This, combined with our expertise in the dynamics of the business environment, means that we can deliver the level and quality of support that will make a positive difference to your managers and their teams.
By dealing with employee issues that may otherwise overwhelm managers, Care first provides a resource that enables managers to get on with their work effectively.
Next Step
All of our solutions are bespoke and designed to meet the needs of each individual organisation.
We work with organisations ranging from 30 employees to over 200,000 employees.
Contact Care first for further information or request a quote online.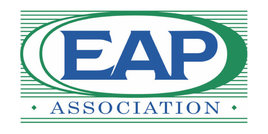 EAPA UK
Care first is a proud member of EAPA UK, the world's largest, oldest, and most respected membership organisation for employee assistance professionals.