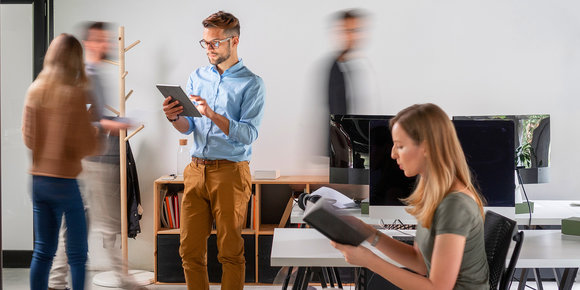 Employee Assistance Programmes (EAPs)
A consistent and increasing demand for quality, performance and results is placing increased pressure on employees to remain effective at work.
Pressure and stress are not uncommon within most people's daily working lives, but if not managed effectively can have a significant and negative impact on productivity, morale and the bottom line.
Care first Employee Assistance Programmes are a comprehensive set of services designed to help employers provide a balanced and healthy working environment.
Care first solutions are easy to implement, cost effective and have an immediate impact on employee effectiveness, retention and ultimately your bottom line.
Care first EAP Solutions
Care first has a long standing reputation for providing market leading, comprehensive, effective EAP solutions. Each of our clients has a unique requirement and budget. By working in partnership with you we will design a bespoke solution which meets your exact and specific requirements.
Our services include -
Telephone Helplines (Counselling, Information & Advice)
Face to Face Counselling
Cognitive Behavioural Therapy
Information and Advice
Management Support and Referral
Health & Wellbeing
Mediation
Critical/Traumatic Incident Response
Stress Management Programmes
Partnership
The success of Care first customer relationships is achieved by an active partnership approach which begins with service implementation and continues throughout the life of the contract.
Service Integration
Care first has a proven track record of implementing EAP services with existing policies and services.
Every client is unique and so we ensure our services are tailored to fit seamlessly with any existing business services such as Occupational Health and Absence Management.
Care first can provide additional services such as Occupational Health and Absence Management.
Dedicated Service Manager
Every client is assigned a dedicated Service Manager who will ensure the EAP is successfully and seamlessly integrated. Continuous and regular communication through meetings, manager briefings, on-site presentations and awareness raising are all fundamental to ensuring excellent utilisation rates.
AdHoc Referral
Occasionally you may have the need to provide individuals or groups with access to our services on a temporary basis. We have a number of options available and would be delighted to discuss your requirements.
Specialist SME solutions
In addition to our market leading EAP solutions, Care first has designed a bespoke service for organisations with between 35 and 1,000 employees. Click to learn more.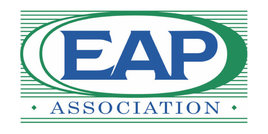 EAPA UK
Care first is a proud member of EAPA UK, the world's largest, oldest, and most respected membership organisation for employee assistance professionals.