Care first Employee Assistance Programmes have been designed to complement existing and additional workplace solutions.
Services such as Absence Management and Occupational Health are natural partners to Employee Assistance Solutions.
Care first has invested in the development and implementation of new technology, proprietary case management and communication systems.
Our robust back office systems and procedures ensure all of the services work seamlessly, providing our clients with a complete solution.
Care first is the market leading supplier of Employee Assistance and Health & Wellbeing Solutions. Our reputation for professional knowledge, customer care, company values and quality is unrivalled.
We believe in selecting only the best people for the job! All of our staff are qualified to the highest standard.
These beliefs run through to our solutions. We have designed solutions which pull together the expertise of Care first, together with the expertise of market leaders in their own fields.
We would be delighted to discuss a specific solution with you and demonstrate how Care first can improve staff wellbeing and performance whilst reducing stress and absence within the organisation.
Next Step
All of our solutions are bespoke and designed to meet the needs of each individual organisation.
We work with organisations ranging from 30 employees to over 200,000 employees.
Contact Care first for further information or request a quote online.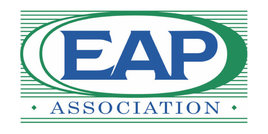 EAPA UK
Care first is a proud member of EAPA UK, the world's largest, oldest, and most respected membership organisation for employee assistance professionals.