Providing your employees with confidential access to specialist helplines can help them deal positively and practically with work-related or personal problems. These problems can be addressed at early stage with relevant advice and counselling before they grow to affect performance in the workplace or require more serious intervention.
Care first's 24 hour helplines offer professional information, advice and support on a very wide range of subjects, relating to stress in the workplace and to individuals' own personal issues. Each of the following is available as a single-subject specialist helpline:
bullying and harassment
health information
critical incidents
work-life balance
debt management
legal advice
alcohol abuse
drug abuse
elderly care
childcare
It may already be clear to you that your business has a real need in a particular area. Proper research and evaluation can then confirm how you can best support your workforce. Depending on the results and needs identified, one or more specialist helplines can be purchased to offer precisely the right type and level of support for your people.
Care first - delivering relevant solutions that make a difference
Next Step
All of our solutions are bespoke and designed to meet the needs of each individual organisation.
We work with organisations ranging from 30 employees to over 200,000 employees.
Contact Care first for further information or request a quote online.
Specialised anti-bullying and harassment
The Royal Mail appointed Care first to offer their employees a counselling and support service via telephone, 24 hours a day, 7 days a week.
Downloads
Care first Brochure
Mediation
Training
Professional Support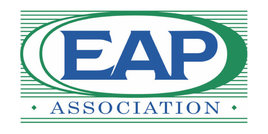 EAPA UK
Care first is a proud member of EAPA UK, the world's largest, oldest, and most respected membership organisation for employee assistance professionals.