Professional performance coaching can make a marked difference to your employees' job satisfaction and productivity, thereby contributing to the development of organisational excellence.
Research has shown that people who are provided with the opportunity for personal development through coaching, are more likely to flourish in their roles and report greater job satisfaction - which leads to improved performance and productivity.
Care first's one-to-one coaching service is a strategic management resource tool.
As well as addressing individual and team performance issues, it is particularly powerful during periods of dynamic business growth or change when it is crucial to work proactively to keep morale and productivity high.
If you are committed to the idea of organisational excellence, shouldn't your people have access to professional performance coaching?
Next Step
All of our solutions are bespoke and designed to meet the needs of each individual organisation.
We work with organisations ranging from 30 employees to over 200,000 employees.
Contact Care first for further information or request a quote online.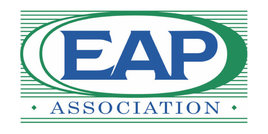 EAPA UK
Care first is a proud member of EAPA UK, the world's largest, oldest, and most respected membership organisation for employee assistance professionals.