Initial contact with Care first is usually via our telephone helpline, and issues can often be dealt with quickly and effectively through telephone counselling. But sometimes a particular individual or their specific situation will require further intervention.
Face-to-face counselling is one way of dealing positively with crisis situations and complex issues.
Care first's permanently employed, clinically trained counsellors and network of professional Associates are fully briefed on your organisation and any considerations specific to you. They work flexibly to provide the most appropriate support that is both timely and local to your employee needs.
In this way Care first can enable your people to cope with difficult work and personal pressures, which may otherwise affect their performance.
Next Step
All of our solutions are bespoke and designed to meet the needs of each individual organisation.
We work with organisations ranging from 30 employees to over 200,000 employees.
Contact Care first for further information or request a quote online.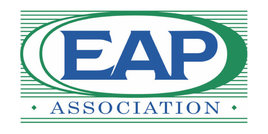 EAPA UK
Care first is a proud member of EAPA UK, the world's largest, oldest, and most respected membership organisation for employee assistance professionals.