Lesley Davidson
BA (Hons) Psychology, MCIPD - Director
Lesley joined Care first in 1996, with a background in human resources for a major PLC. In 1990 Lesley was a founding member for the first corporate EAP provider in the UK where she gained extensive experience specialising in the delivery of services to high risk, high stress workplaces such as offshore gas and oil platforms. Lesley also developed a programme of national and European service delivery, where her customers included major road haulage companies complying with Drug & Alcohol Policy, through to major UK financial organisations.
Jessica Sullivan
MA Psychodynamic Therapy, PG Certificate Supervision, BEd – Director of Clinical Excellence
Jessica has a corporate and commercial background within multi-national companies in sales, customer service and training. In her mid-thirties she went back to University to retrain as a therapist. Jessica set up her own business as a therapist, trainer and supervisor and worked as a university tutor.
Jessica eventually returned to the corporate sector, joining Care first as a helpline counsellor in 2003. She moved onto a further EAP and held a variety of roles from workplace counsellor within DWP, critical incident responder, case manager and counselling manager. She re-joined Care First as Clinical Director in 2016.
Delivering the service
Our service managers, telephone counsellors, information specialists and consultants are all permanent staff who, together with our Associate Counsellors, are trained, managed and clinically supervised by Care first.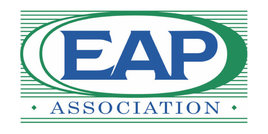 EAPA UK
Care first is a proud member of EAPA UK, the world's largest, oldest, and most respected membership organisation for employee assistance professionals.