Lesley Davidson
BA (Hons) Psychology, MCIPD - Director
Lesley joined Care first in 1996, with a background in human resources for a major PLC. In 1990 Lesley was a founding member for the first corporate EAP provider in the UK where she gained extensive experience specialising in the delivery of services to high risk, high stress workplaces such as offshore gas and oil platforms. Lesley also developed a programme of national and European service delivery, where her customers included major road haulage companies complying with Drug & Alcohol Policy, through to major UK financial organisations.
Andrew Wood
MA(Oxon), MBA, MSc, FCA, MCMI, MBACP(Accred), MNCIP - Clinical Director
Before training as a therapist, Andrew worked in the financial services industry for over 25 years, holding various senior finance and business management positions within large multi-national organizations in the UK and overseas. During this time, he gained extensive experience in business administration, team leadership, project management, coaching and training. After returning to the UK to complete his MSc in Counselling and Psychotherapy, Andrew worked as a therapist with several well-known organizations including Mind and Relate, and as a workplace counsellor for two NHS Trusts. He also set up his own private practice, providing coaching, counselling and therapy to individuals and couples, and clinical supervision to other therapists. Before joining Care first, he was the Counselling Service Manager for TalkingSpace Plus, the NHS' IAPT (Increased Access to Psychological Therapies) service in Oxfordshire.
Delivering the service
Our Service Managers, Telephone Counsellors, Information Specialists and Consultants are all permanent staff who, together with our Associate Counsellors, are trained, managed and clinically supervised by Care first.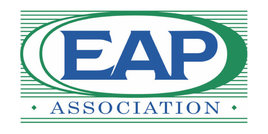 EAPA UK
Care first is a proud member of EAPA UK, the world's largest, oldest, and most respected membership organisation for employee assistance professionals.